PARTNER
ARTISANS
Custom & Curated
Masmara engages with a diverse range of artisans who work with rurals NGO, Self Help groups or tribal groups. Our level of involvement depends on the need of our partner group. While for some, we are involved from inception to product development to market outreach. For others, we only provide marketing support or training workshops. We also help them liaise with government and non-government funding agencies. Please reach out to us, if you are an artisan or part of artisan group and want to partner with masmara.
Training camps / Capacity building
Over the years we have conducted several training workshops to either start a new product line or to increase the production capacity of an already existing skill set. We provide master trainers, raw materials and also sales avenues for the finished product.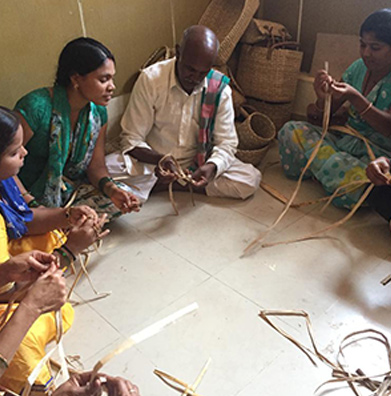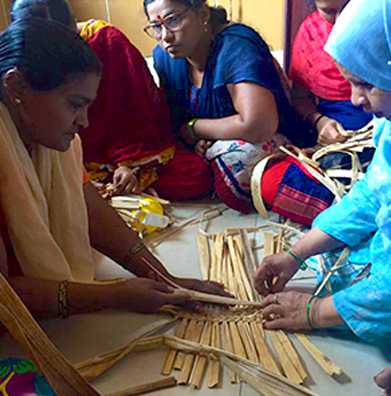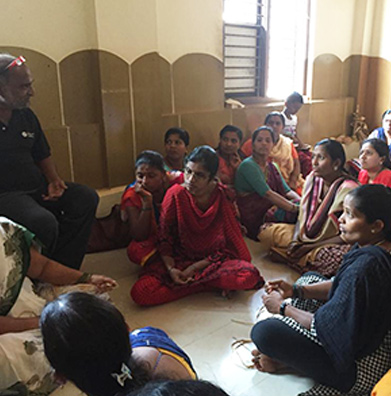 Marketing support
Handmade goods have a uniqueness that significantly differs from mass-produced goods. Hence, our marketing strategy focuses on that uniqueness! We work on reaching a wide market through expos, corporate events, exhibitions, online sales and offline retail channels.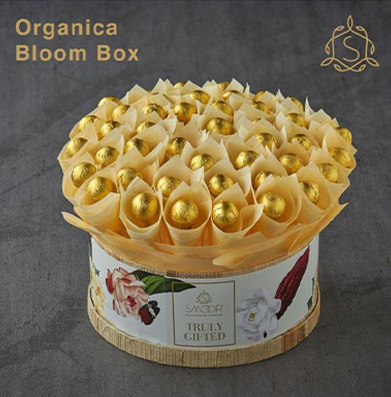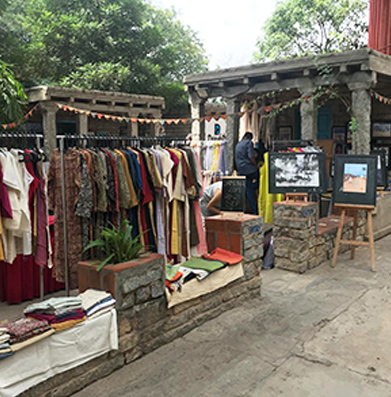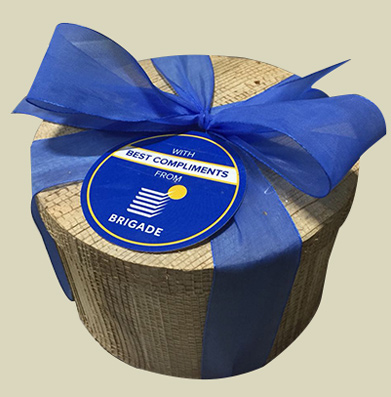 Design Development
Sometimes a small tweaking of the colour palettes used or a slight change in shape can result in a product with a much wider appeal and functionality. Our design team can provide that perspective! We also strongly believe in Zero Waste – Any wastage created can be up cycled to make a new product or used to enhance an already existing product range.